Profile :
Full Name : Alexandra Hetherington Breckenridge
Date of Birth :15 May 1982
Place Of Birth : Bridgeport, Connecticut, USA
Height : 5' 7½" (1.71 m)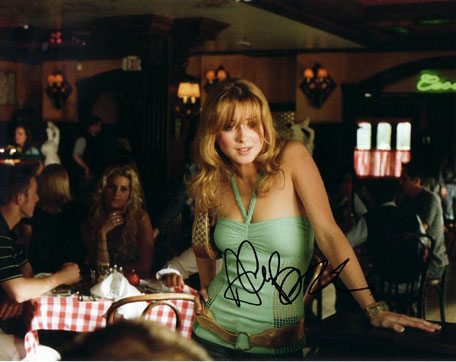 Mini Biography :
Alex Breckenridge was born on May 15 1982 in Darien, Connecticut before moving to California when she was 12. Breckenridge first got an interest in acting at 13 when she performed in local theater productions and soon moved to Los Angeles to pursue her acting career. Her first film was the independent comedy picture Locust Valley (1999). She followed up this performance with guest spots on several successful series, including "Dawson's Creek" (1998) and "Freaks and Geeks" (1999), and supporting roles in the films Big Fat Liar (2002), Orange County (2002) and the short film D.E.B.S. (2003), which won the award for Best Short at the 2003 New York Lesbian and Gay Film Festival. After appearing on the series "Buffy the Vampire Slayer" (1997), Alex was offered her own series, the UPN drama pilot Mystery Girl. Sadly, UPN chose to have only one female-led detective series in the 2004-2005 season and Mystery Girl was not picked up. In 2005, Alex appeared in the ABC Family movie Romy and Michele: In the Beginning (2005) (TV) and took on the role of Michele Weinberger, played by Lisa Kudrow in the original 1997 film. She also began work on the animated sitcom "Family Guy" (1999), voicing celebrities such as Cybill Shepherd and Christina Aguilera. In 2006, Alex is breaking into the mainstream with a lead role in the comedy movie She's the Man (2006). She currently lives in Hollywood.
http://www.imdb.com